Here are a few of our firm's core values, which make selecting a patent attorney an easy choice:
Honest, Value-Based Service
     Experienced inventors are aware that the invention industry can be pretty corrupt.  "Invention companies" are notorious for taking advantage of well-meaning inventors.  They excite you by telling you that your invention is practically guaranteed to make you millions, and they get you to part with your money by promising you the world.  Many so-called "experts" aren't even admitted to practice law and have no formal legal education.  Unfortunately, even many patent attorneys are more interested in receiving legal fees than providing legal service.  Where is an inventor to turn?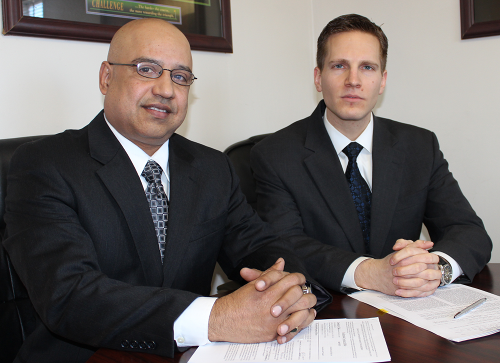 We take a different approach.  Providing honest service is at the core of our firm's culture.  As an attorney and counselor at law, I personally make it my duty to guide people towards their goals.  If I think you won't be able to get a patent or don't need a patent, I tell you that from the start.  I will never try to "sell you" on legal services that don't fit into your business plan or further your goals.  Unlike other patent attorneys who see clients as no more than a legal fee, I don't look at you as a "client."  Instead of having clients, I prefer to have lots of "friends" who are happy to pay me for all the help I give them.  These are the meaningful relationships that will lead to the long-term, continued success of both of us.  It is my belief that by giving you the counseling you need and legal advice you can trust, you will come back to us for your future legal needs and you'll be happy to tell everyone you know about us.  I don't promise the world, or that your invention will make you rich, but I do promise you'll receive honest service at our firm.  Our business is SERVING you – our business is growing YOUR business.
Free Gibberish Translation Included With  Every Conversation!
     A common problem you'll discover when working with patent attorneys is that many of them talk to their clients in the same way they talk to their colleagues.  They often forget that most inventors didn't go through seven years of schooling to become an attorney.  Maybe patent attorneys think they can impress clients with their "fancy talk" by throwing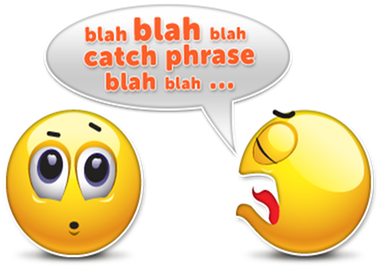 around big words and legal terminology.  It's difficult enough trying to understand the various legal issues in your matter, so you shouldn't also be burdened by trying to understand gibberish.  After all, isn't service all about giving people what they want?  And don't inventors want straight answers to their legal questions?
     At The Law Office of Daniel T. Weglarz, we're here to impress you with only one thing…our incredible service.  We understand you may not be carrying your "Gibberish-to-English Dictionary," so we simply take you by the hand and walk you through a plain-english explanation of the available options in your legal matter.
Pay Your Way
     A patent isn't cheap, and should only be purchased if it is an investment that will help grow your business.  We offer various billing methods for your convenience and allow YOU to choose a billing structure that's right for you.  You're first option is traditional hourly billing, as used in most law firms, which may be optimal if your project can get done quick or in legal matters that are more unpredictable, such as in litigation.
     Alternatively, you may wish to select affordable flat fee billing, in which you determine upfront how much you are willing to pay, so you can be sure our services are within your budget before you spend a dime.  You're free to call us as often as you need, without worrying about being billed by the minute.  You will never receive any surprise bills, and will not be billed for services you didn't ask for.  We offer you several Value-Added Service Packages to choose from, so you can make sure your legal needs and your legal budget match up before you hire us.  Depending on how much you're looking to spend and what you're trying to accomplish, you can determine which package best fits within your business plan.
     If you're a "serial inventor," a start-up company, or a small business with ongoing legal needs, one of our Serial Inventor Membership Programs puts professional legal representation at your disposal at prices too low for us to offer our one-time clients.  You can choose from one of our regular Serial Inventor Membership Programs or talk to us about designing a unique package tailored to your specific needs.
Leveraging Technology
     What makes The Law Office of Daniel T. Weglarz the most convenient option for the new inventor or established businesses?  How do we offer such incredible customer service and build meaningful relationships with our clients, while offering such competitive prices?  We designed a unique patenting process that ensures the patent attorney and the inventor collaborate in a most efficient way to create a patent application that fully meets the inventor's high expectations and our high standard of quality.  Our process leverages technology to offer top-notch customer service at affordable prices so you can form a close working relationship with your patent attorney no matter where you are located.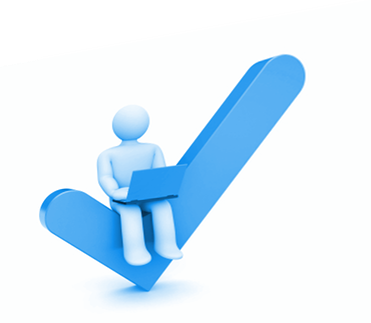 How do we do this?  Not only do we offer in-person meetings for local inventors seeking a Long Island patent attorney, but we also offer telephone meetings and/or "face-to-face" video conferences using Skype, Google Hangout, or FaceTime for local and non-local inventors.  We understand that the majority of our clients are entrepreneurs and business owners with busy schedules, so we tailored our service process to meet your needs.  No time to travel back and forth to a law office and sit in lengthy meetings?  We did you the favor of removing that excuse!  If you have a computer or a cell phone you can work with a patent attorney.
     Our tech-savvy clients appreciate the tremendous convenience of working with a patent attorney from the comfort of their own home, office, or wherever their smartphone or laptop happens to be at the time.  Calls, video conferences, email, fax, and e-fax make this all possible.  It's amazing how many attorneys are stuck in the Stone Age, but our clients aren't and we aren't either.  This positions us to serve as both a local Long Island patent attorney and a global full-service law firm.  Need to reschedule your appointment?…just shoot us a text!  We'll collaborate on your terms.
     Not tech-savvy?  No problem.  If you're in Long Island let's collaborate the old-fashioned way with in-person meetings, and we're even willing to travel to you!  So whether you're located in Nassau or Suffolk Long Island, elsewhere in New York, or in another state or country, you too have access to the high-quality representation and affordable prices that are characteristic of this firm's culture.  Do you live at the cutting edge of technology and innovation?  We'll meet you there!